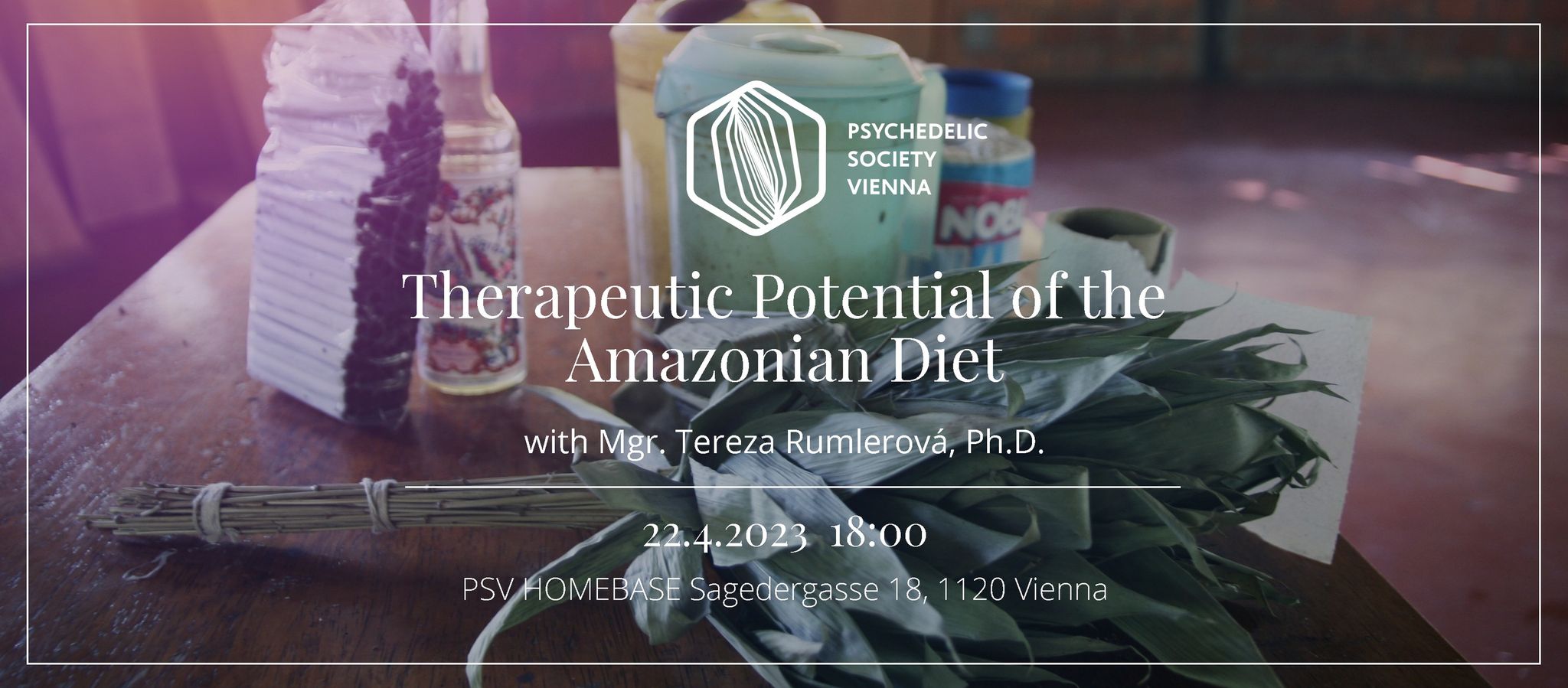 Talk: Therapeutic Potential of the Amazonian Diet
35
35 people viewed this event.
For our upcoming event Tereza Rumlerová, PhD joins us from the Czech Republic and leads us deep into the Amazon jungle to explore the therapeutic potential of the Amazonian dieting process.
The healing potential of plant diets has been known in the Amazon since time immemorial. It is considered one of the most important methods in traditional Amazonian medicine and plays a big role in the training of local shamans. In it, so-called "teacher plants" are used and the individual stays in isolation and observes certain restrictions over an extended period of time.
In this lecture, Tereza will introduce you to this concept with a focus on the dieting process used in the rehabilitation and healing center Takiwasi in Peru. She will talk about the experiences of individuals after completing the diet and whether changes within the bio-psycho-social-spiritual model are perceived over time from the process.
Tereza Rumlerová, Ph.D. is a psychologist engaged in research of traditional Amazonian medicine. She completed research internships at the Takiwasi center, which aimed on the process called Amazonian diet. She is in analytical training, works in a clinical psychology setting and also provides psychological counselling for women in need.
So join us for this exciting talk. We'll prepare some snacks and drinks. Like always we will play some music after the lecture so feel free to stay, connect with some like-minded people and enjoy the atmosphere.
Entry 4€* to cover this events expenses. Members for free.
See you there!
Much love,
PSV
* If money is the only reason you can't attend, reach out to us and let's find a way!
//
We do not provide any illegal substances nor do we allow for the distribution or consumption on our events. Please keep that in mind to support us.
Our only concern is to provide high quality information and safety guidelines about psychedelic substances.