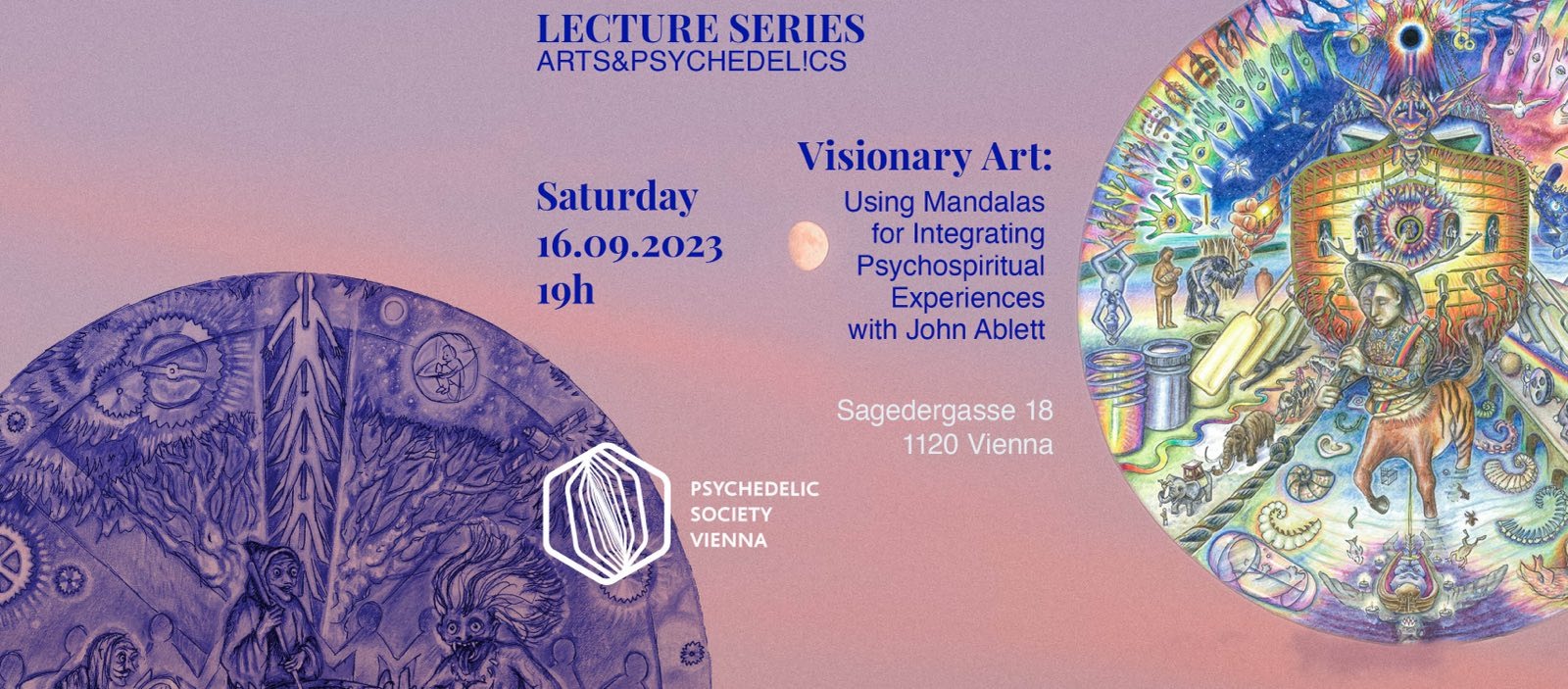 Visionary Art: Using Mandalas for Integrating Psychedelic Experiences with John Ablett
17
17 people viewed this event.
For centuries, people have used art to express deep inner experiences that are otherwise difficult to share or put into words.
In this presentation, John Ablett will outline his unique approach to using mandalas as a way of 'translating' non-ordinary states of consciousness experiences into imagery, using examples from 30 years of his own artwork, and drawing on archetypal myths and symbols to amplify stories from holotropic breathwork sessions.
For John, the act of bringing images from the psyche into daylight is a devotional process that "can take many months, sometimes years, to contemplate, clarify and compose, yet even the simplest individual element can be a doorway into a deeper story."
Join us on the 16th of September on this visionary journey into the unconscious. We will connect with John live from the UK in our homebase at Sagedergasse 18, 1120 Vienna. Doors open: 18:30 Start: 19:00
Looking forward to see you there!
Much love
PSV
//
We do not provide any illegal substances nor do we allow for the distribution or consumption on our events. Please keep that in mind to support us. Our only concern is to provide high quality information and safety guidelines about psychedelic substances.
#psychedeliccommunity #psychedelicsociety #gathering #psychedelicsocietyat #integration